NINA'S MEMOIRS
interactive memory player
On this project, I worked with Antonina Carpenter, a senior resident at Piedmont Gardens in Oakland, CA. I was happy to hear that she was writing her memoirs for her grandchildren to read when they grow older, but I was also worried when she said that she felt like there was a missed opportunity connecting with them. She was writing books and they were reading blogs.
My goal for this project was to connect Nina with her family to tell the stories that she was writing on her journals.
I interviewed Antonina (Nina) along with other Piedmont Garden residents and talked about her life, her needs and her struggles. Nina and the other senior residents expressed how much she wished to tell those stories to her grandchildren, but she felt like she could not really connect with them.
senior residents at piedmont gardens were writing memoirs for their families to read and felt that technology was an obstacle between them.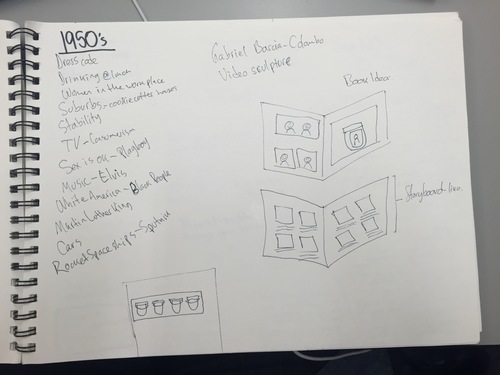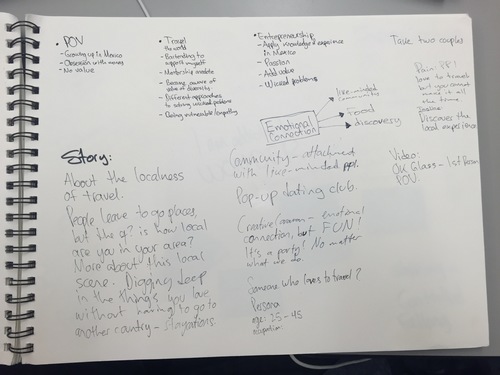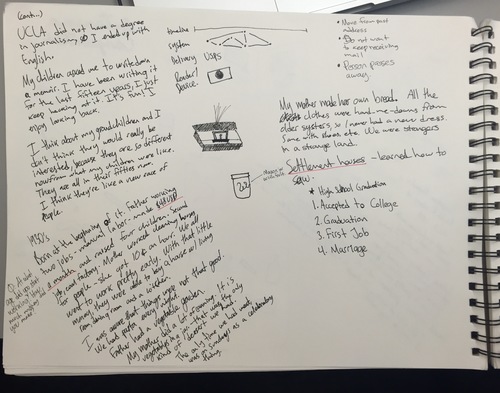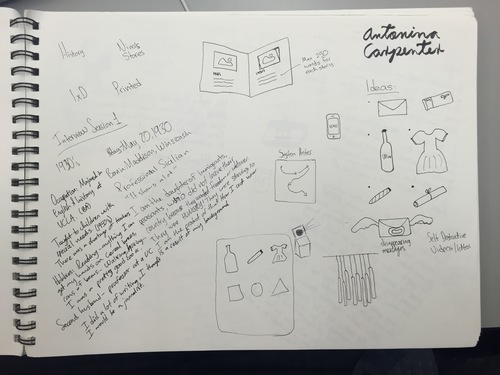 synthesis
After synthesizing and identifying Nina's needs, I started sketching some ideas. I sketched every idea that came to my mind without being judgmental. It was great to noticing patterns and connections between them. This helped me connect the dots and come up with the first concept. I needed to turn those written memoirs into a deeper connection between Nina, her family, and her grandchildren.
challenges
This project turned into a personal challenge, as technology is the medium I choose to use to connect people and in this case, it was an obstacle. So I thought, how can I empower Nina to connect with her grandchildren in a way that was engaging and natural to them? This is how I came up with the idea of "canning" Nina's memories and putting them in mason jars.
Nina would often speak of how her mother would can fruits and vegetables for the harsh winters, so I decided to use the idea of the 'can' to bridge the gap between technology and written storytelling. By doing this, I was able to transform this aspect of Nina's past into a concept that both she and her grandchildren could relate to and enjoy.
Research showed that Nina and other senior residents used photographs and phone calls to connect with their families and tell their stories.
Ideation
Antonina said that the only dessert she had when she was growing up was the fruit that her mother "canned" for winter. The mason jars had a deep connection with Nina, so that's when I thought about putting her photos full of stories inside those jars.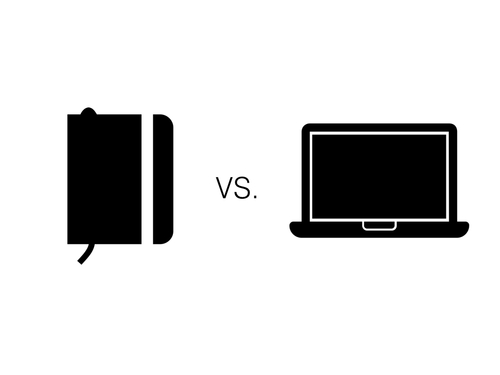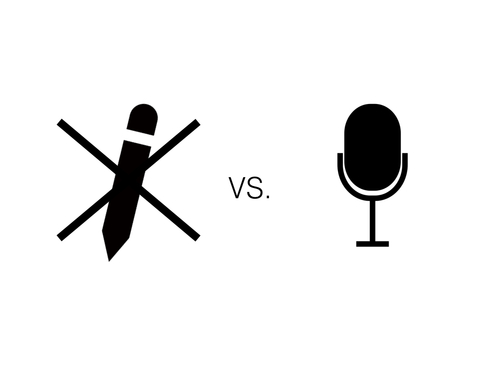 Opportunity
This was a very creative idea, but it still did not solve the real problem. What Nina wanted to tell their grandchildren were the stories behind those photos. That was when I thought about recording Nina narrating those memoirs instead of her writing them.
There is an opportunity to use the media that seniors already use to connect with their families and grandchildren while using technology as a medium.
prototyping
I built a couple of physical prototypes that would work as "memory players" to play Nina's Memoirs. I used foam core, an Arduino, RFID sensors and a speaker, so one could place the mason jar on top of the box and it would start playing Nina's audio recordings depending on which jar was placed on top.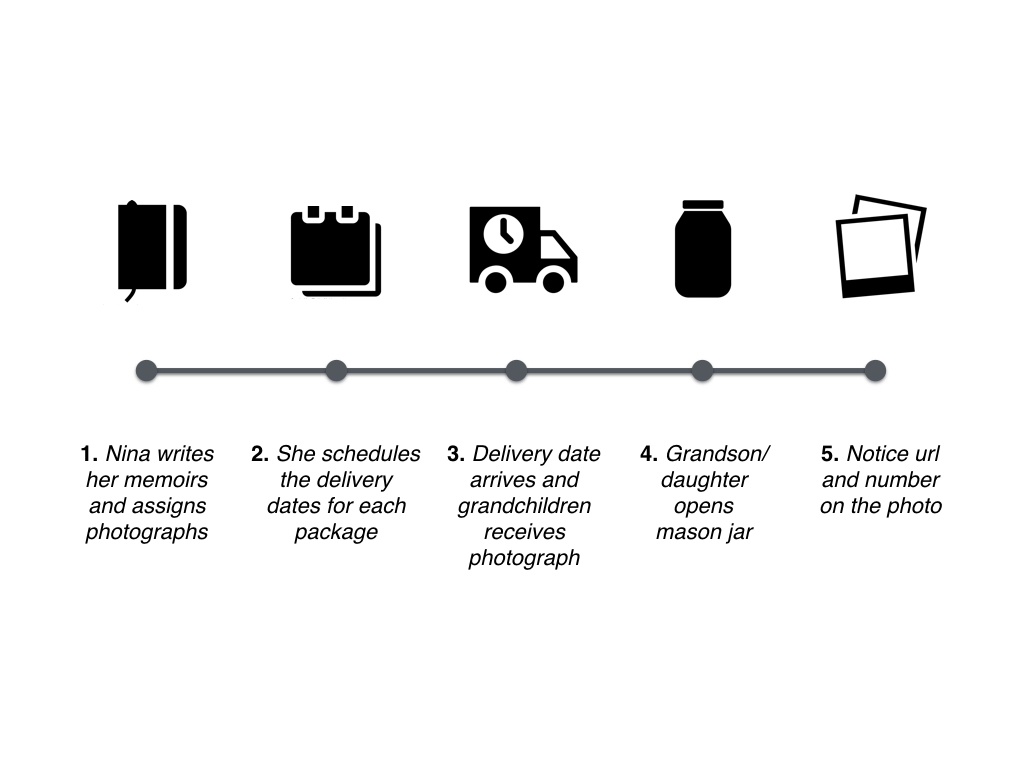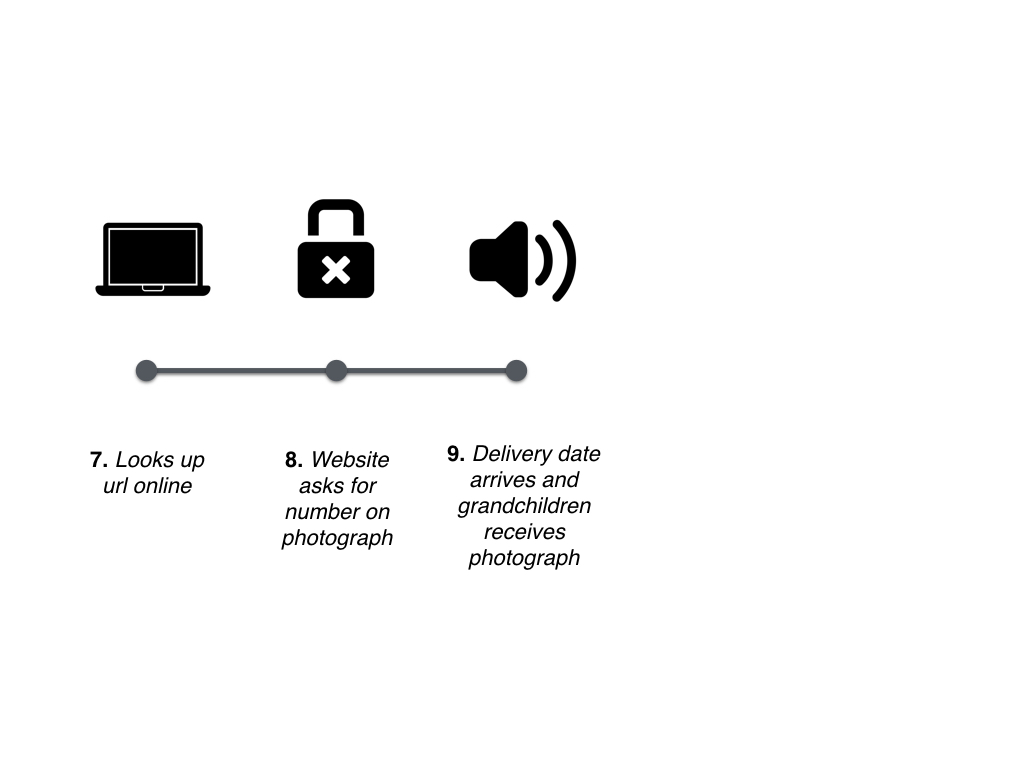 systemic diagram
I thought about a system that could support this concept and tested the idea with some users. I quickly realized that this was too complex and made no sense to them. I needed to simplify the process and make it more accessible and intuitive.
wireframes
The idea of a website was the best choice. Nina's grandchildren could access it from anywhere and enter the password assigned on the back of each photo. Once on the website, they can go back and forth through different stories narrated by their grandmother.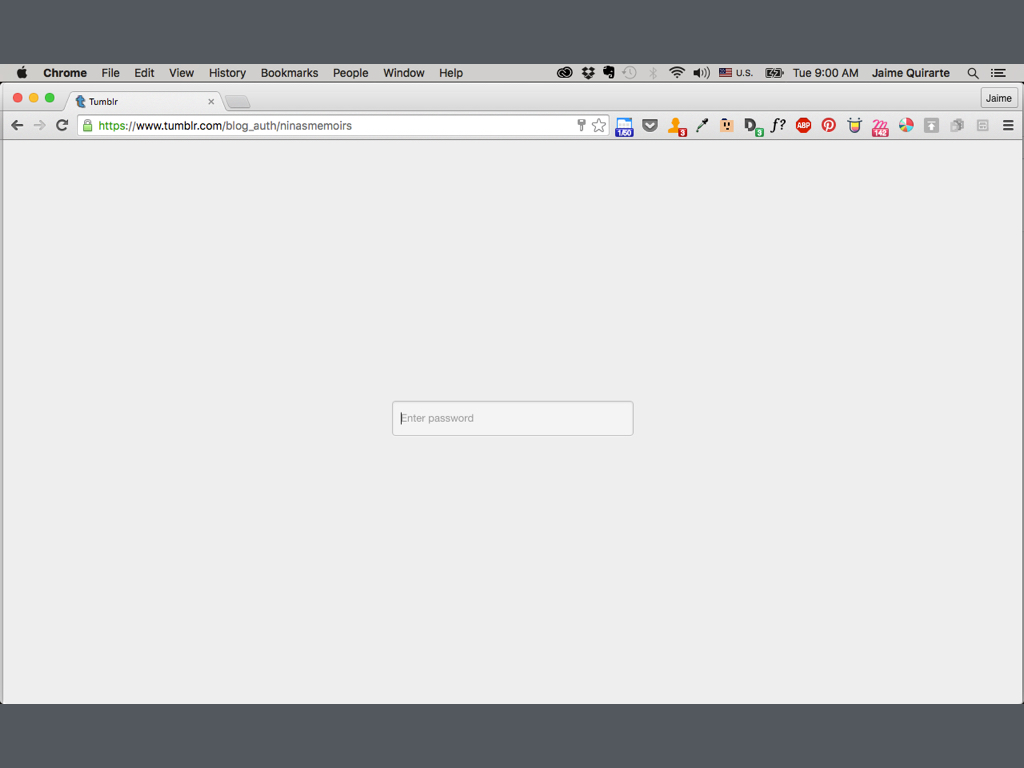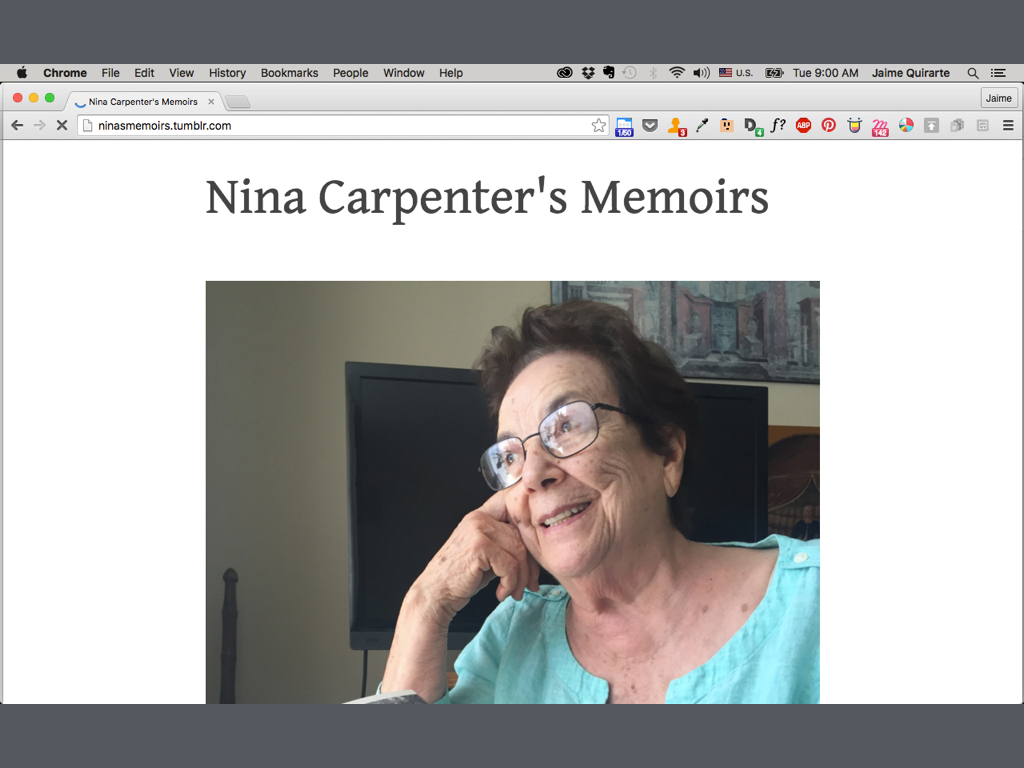 My approach was to use a web app as a medium for Nina and other senior residents to connect with their families. Seniors could call a phone number to record their stories and assign them to different photographs. this way their families could access them anytime anywhere.
"I am very pleased with Jaime's work. It was quite a leap of imagination!"
– Antonina Carpenter (Nina)
Nina and other senior residents hold mason jars near and dear to their hearts. Nina says that the only dessert she had as a child was the fruit canned inside of those jars during the winter. That is why I decided to put the photographs that best represented her stories inside of the jars as a symbolic way to preserve them.
I decided to put the photographs that best represented her stories inside of the jars as a symbolic way to preserve them.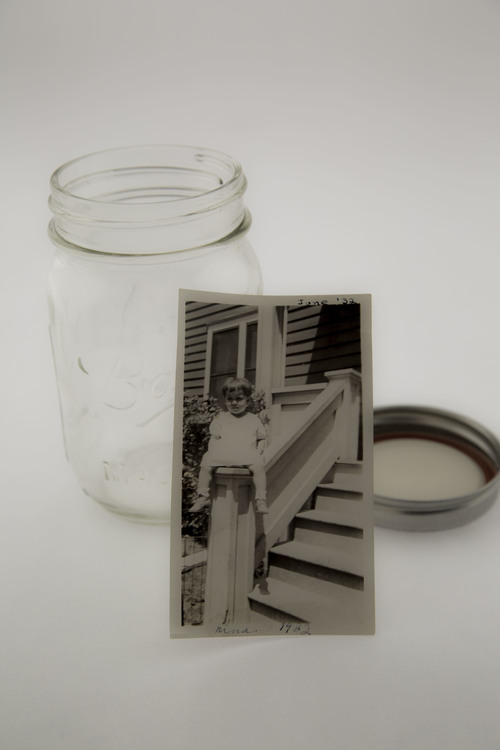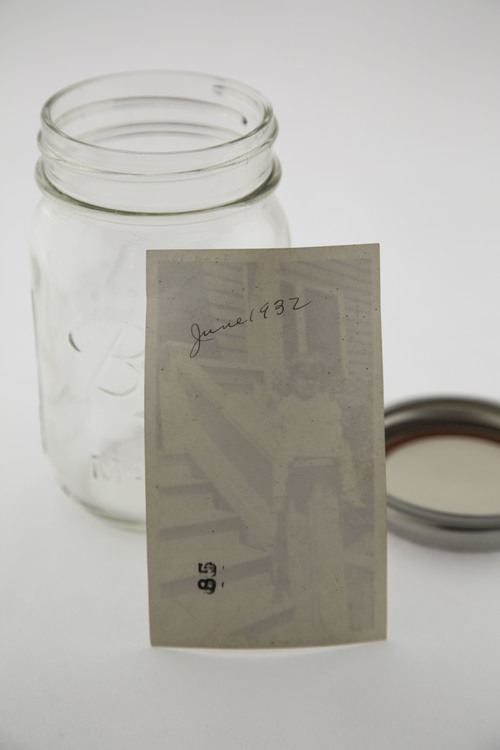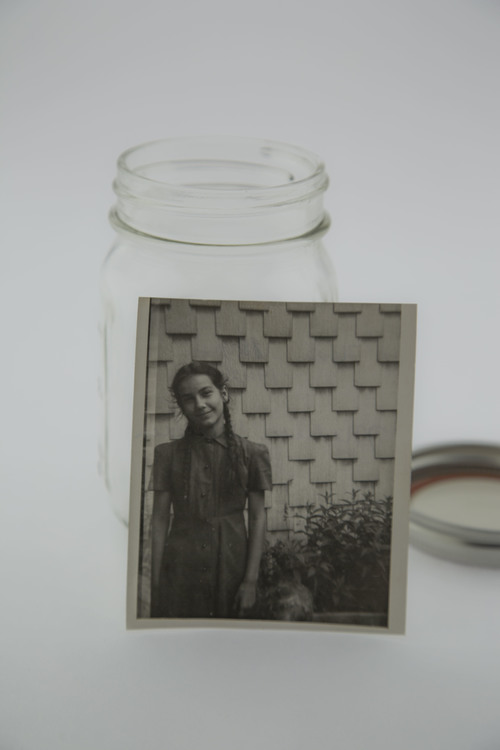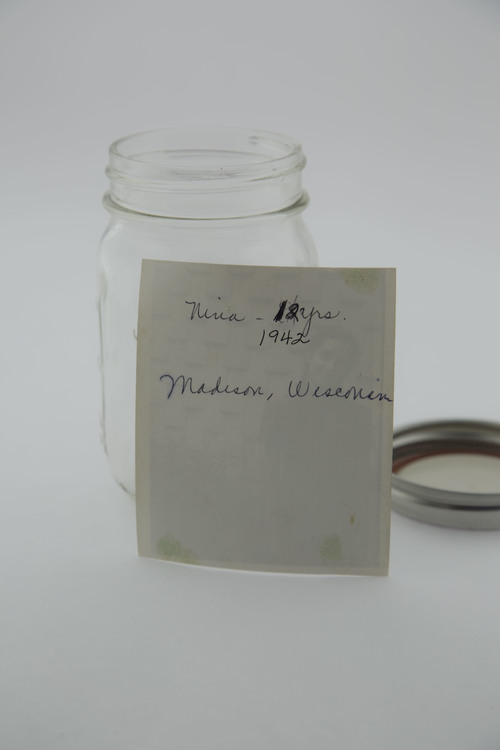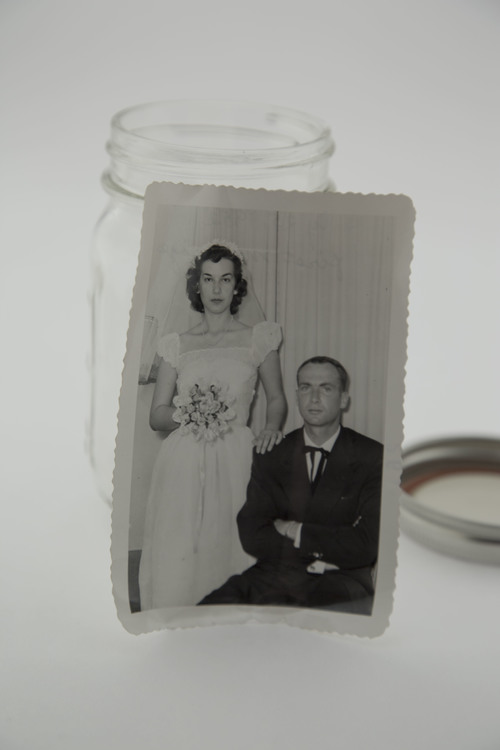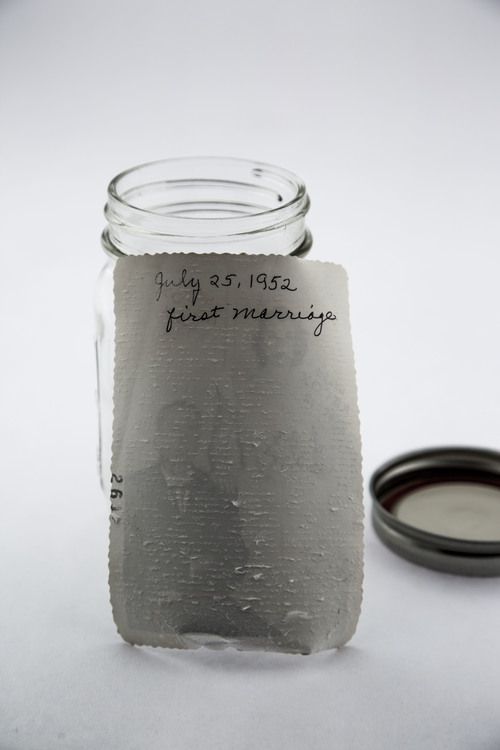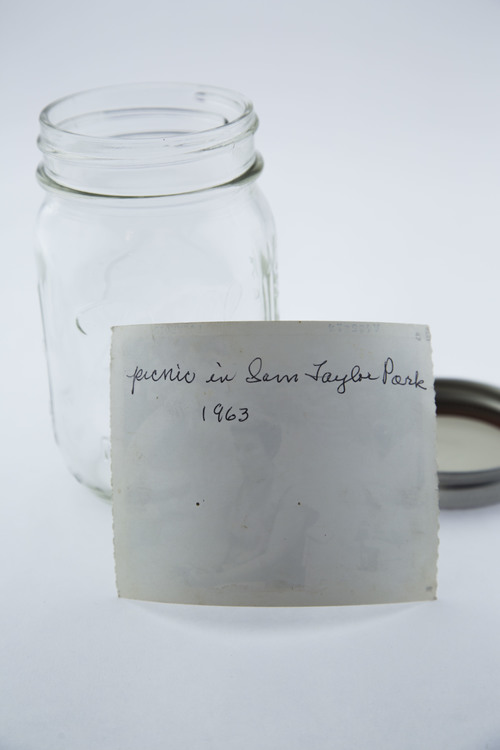 Each photograph has a quote or a date written on the back, which also works as a password for her family to access her memories online.
Each photograph has a password to access different stories. Once they write it on the home page, they have access to a variety of Nina's stories and Memoirs.
As part of the memoirs, it was important for me to emphasize Nina's stories. I wanted a design that allowed her family to be free of distractions and focus on the incredible stories.
Each screen shows the photograph that is related to the story and also a short summary.
Some stories are longer than others and I wanted to give Nina's family the freedom to go back and forth as many times as they want. The media player I designed allows them to skip back and forth easily.
As next steps, I would like to build the website and an AI that allows anyone to record their memoirs for their families through a phone call.
Date: June 2016
Length: 2 months
Role: User Research, Systemic Diagrams, UX, UI, and Experience Design
Tools Used: Pen, paper, iPhone Voice Memos, Arduino, RFID sensors, Sketch & Keynote